September 15th, 2016
Last weekend I spent a fantastic two days at Tuffnell Glass on a lampworking course with Angelika Kaufmann who taught us some new techniques for controlling hair thin strands of glass to draw onto a bead!
We started with flower beads before moving onto making butterflies and and owl bead on the first day. Here's what I made: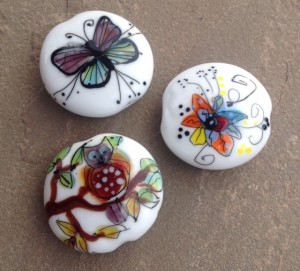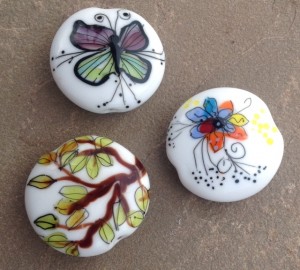 On the second day we were all back at the torch, but this time making lampwork flowers, houses and finally an elephant bead.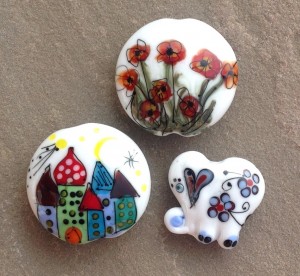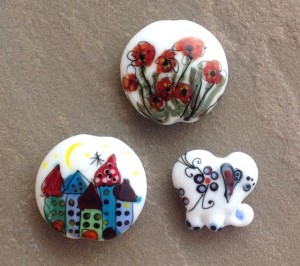 It was really good fun apart from my arms felt like falling off as each bead took 40-50 minutes to make!
If you're interested in taking up lampwork or attending a master class with one of the lovely artists out there, you can see the courses available at Tuffnell Glass:
Tuffnell's Classes and Tuition
Now it's time for me to go and play with glass again and my new elephant press!
C-L x